Everyone's list of Lightroom tricks and shortcuts is a bit different and when I started to compile mine I wasn't 100% sure what they were exactly. It's funny how you don't even realize you're using these handy timesavers as they become second nature when you apply them within your editing workflow.
In this 6-minute video, I review my list of 7 essential Lightroom tricks that I use on a daily basis. These are placed in order of importance simply based off of how often I use them. Some of these are widely known and others I don't hear discussed very often – hopefully you aren't familiar with all of them and you're able to pick up a couple new ones that you can apply to your editing process moving forward.
7. Spot Removal Reselect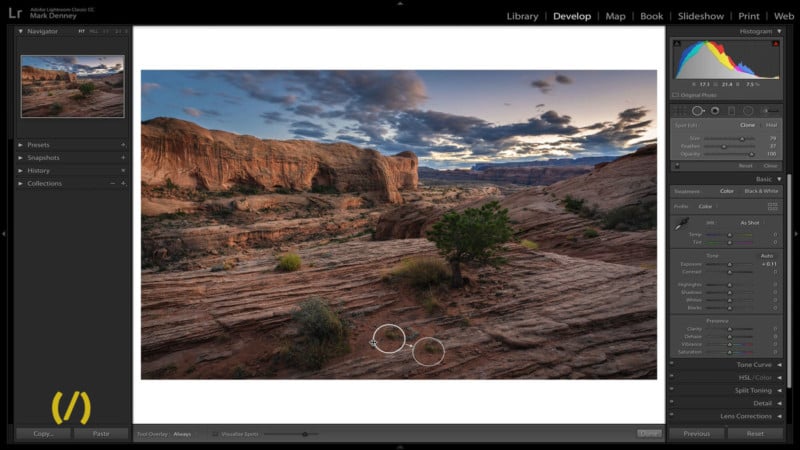 How often does Lightroom auto select an inaccurate area of your image to use as the basis for the spot removal tool? Happens to me all the time and if it happens to you, just hit the forward slash key '/'. This will tell Lightroom to make another selection – you can keep doing this until you're happy with the selection.
Read More:
~