Samyang has just announced its new Samyang/Rokinon 85mm f/1.4 full frame autofocus lens for Canon EF-mount cameras. The announcement comes just one week after the company unveiled its new 24mm f/2.8 lens.
The lens is the equivalent of a 136mm when mounted on a Canon crop sensor APS-C camera.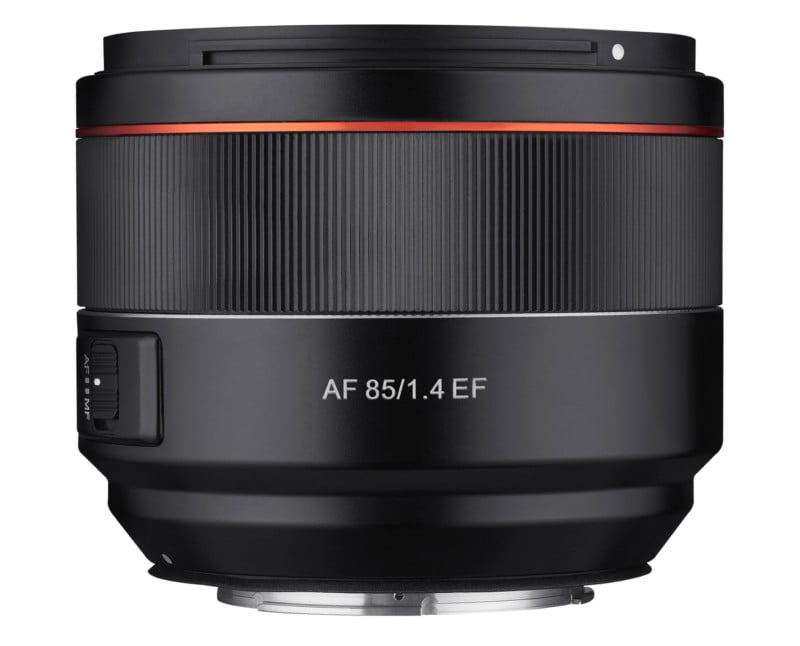 Thanks to its internal design and technologies such as a Hybrid Aspherical element, the 85mm measures less than 3 inches long and is lightweight for its focal length (17oz/482g). The features (including Ultra Multi-Coating) also help reduce and control distortion and aberrations.
Read More:
~