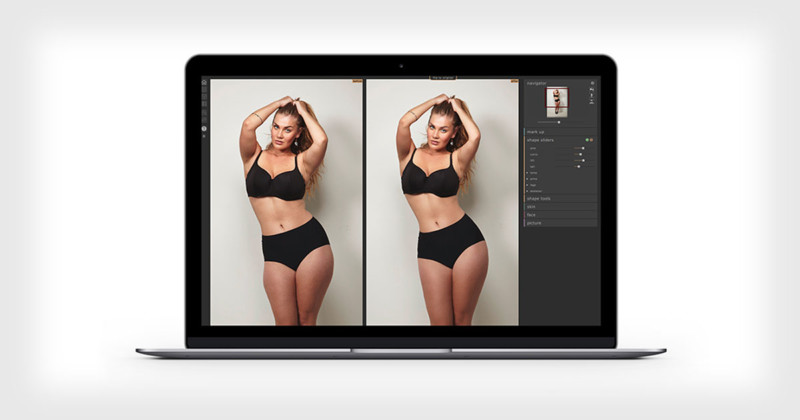 Doing extreme retouching to the human body in photos has gotten a great deal of bad press as of late, but that's not keeping a London-based software company Anthropics Technology from trying to innovate in that space. It has launched a new program called PortraitPro Body, which it claims is "the industry's first dedicated full body retouching software."
While high-end retouching portraits is generally done with the multitude of tools found in programs such as Photoshop, PortraitPro Body seeks to simplify the retouching process by putting major touch-ups behind simple sliders.
The 6 main panels in the program are Mark Up, Shape Sliders, Shape Tools, Skin, Face, and Picture.
The sliders in these panels allow you to easily slim someone down, bulk someone up, change a person's height, adjust poses and posture, modify facial expressions, remove various blemishes from their skin, and more.
Here are some before-and-after examples published by Anthropics:
Read More:
~