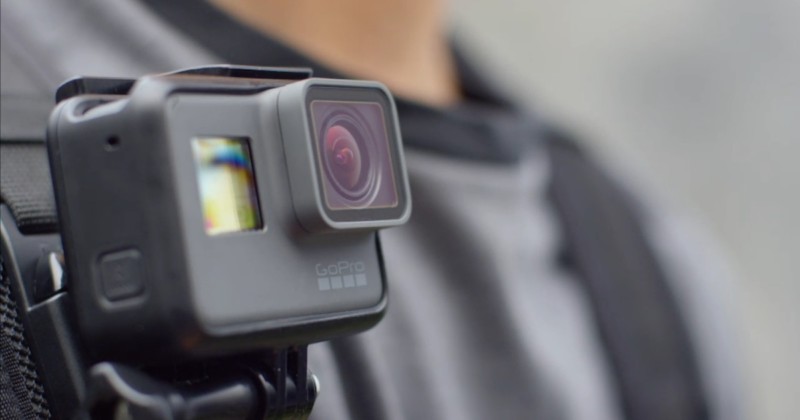 GoPro is calling the new Hero 5 Black "Simply the best GoPro, ever." They're not wrong. Waterproof to 33ft out of the box and featuring 4K video, stabilization, voice commands, and more, the Hero 5 Black is a lot of action camera for $400.
This morning's GoPro announcement was a product release bonanza. Not only did we get to see the Karma 'so much more than a' Drone, CEO Nick Woodman also debuted the new flagship GoPro Hero5 Black.
The big news on the surface is that the Hero5 Black can survive below the surface… of the water that is. Out of the box and without a casing of any kind, it's waterproof to 10 meters (~33ft). This thanks to a new one-button design that takes away a lot of seams and looks pretty sleek doing it.
The second most 'exciting' bit of news about the Hero5 Black is the voice controls, which let you "stay in the moment" while capturing said moment. Available in 7 languages at launch, you can tell your Hero5 Black to start recording, take a photo, take a burst, and more.
Over and over during this morning's release Woodman harped on the fact that GoPro's goal was to make a camera that "disappears." A camera that is so easy and intuitive to use that you forget you're using a camera—an extension of your experience instead of something that interrupts it. Voice controls are a big piece of this.
Add to that the automatic upload to the cloud that comes with a GoPro Plus subscription—every time you plug in your GoPro to charge, it uploads automatically—and Woodman is getting closer to his "invisible" camera dream.
Here's a quick into and an overview of "what's new" with the Hero5:
Read More:
~