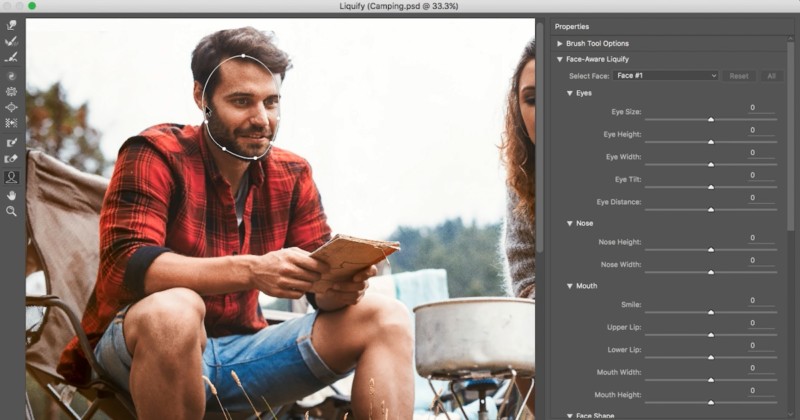 After teasing us with the magic that is Content-Aware Crop a few weeks ago, Adobe is finally ready to release that feature and a few more into the wild. Photoshop CC 2015.5 is officially here, and it's got a few tricks up its sleeve.
The newest version of Photoshop CC comes with a couple of speed and performance improvements like we see in most updates—this time it's a 3x performance improvement when working with fonts and Content- Aware Fill features. But beyond that, there are three new features you need to know about: Content-Aware Crop, Face-Aware Liquify, and the Selection and Masking Taskspace.
Let's take them one by one.
Content-Aware Crop
If you haven't been reclining beneath a shady rock recently, you've already heard of and probably seen this feature in action. As the name suggests, this much-requested feature brings Content-Aware technology to the Crop tool.
Basically: it lets you crop outside the lines by intelligently filling in any empty space you create. This lets you straighten crooked photos without losing precious bits of your image, or simply expand the canvas you're working with.
So you can go from this:
Read More:
~