Holy frames per second Batman! Sony just raised the bar on high-speed sports photography with their latest "groundbreaking" (but actually) camera release. The newly-announced Sony a9 is a 24MP high-end full-frame mirrorless sports camera that can fire off an insane 20fps with no blackout.
Sony is calling this "the most technologically advanced, innovative digital camera that [we have] ever created," and this descriptor doesn't miss the mark.
With 20fps blackout-free and distortion-free silent shooting, high-speed tracking with 60 AF/AE calculations per second, a 693-point AF system with 93% frame coverage, a 3,686k-dot EVF that runs at 120fps, and 5-axis in-body stabilization that offers up to 5 stops of shake reduction, the camera is looking to challenge entrenched sports cams like the Canon 1DX Mark II and Nikon D5.
The a9 can also shoot full-frame, full-sensor 4K that is actually downsampled from 6K worth of pixels; it features an Ethernet port for quick file transfer and dual SD card slots for plenty of storage; and the new battery Sony put inside boasts twice the capacity (480 shots per charge) of previous models. If you need even more charge, the optional battery grip holds two of these batteries, for a total of 950 shots.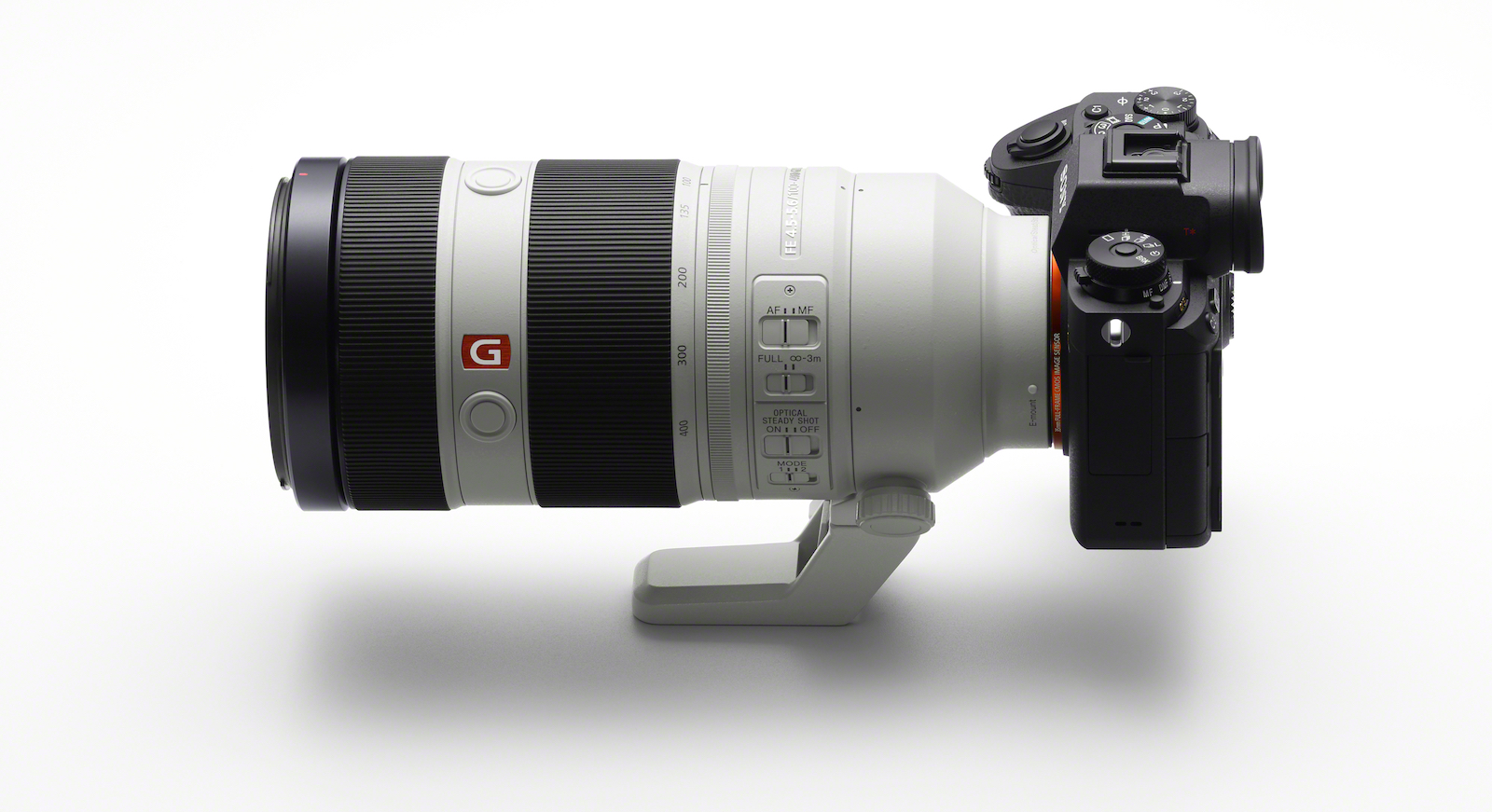 Putting the impressive spec sheet aside, the headline feature is, of course, the sheer speed of this thing. At 20fps for up to 241 RAW or 362 JPEG frames, it makes even the 1DX Mark II and its 14fps seems a bit… clunky.
Sony is able to reach these unheard of continuous shooting speeds thanks to the new stacked CMOS sensor at its core, a chip Sony says is the "first of its kind" and "enables data speed processing at up to 20x faster than previous Sony full-frame mirrorless cameras." Pair that sensor and its built-in RAM with a brand new BIONZ X engine and you've got a camera that screams.
Here are a few videos that offer a closer look at this revolutionary new mirrorless camera and some of its most compelling features:
Promo Video
Read More:
~