"As a professional photographer, my HDR images need to be clean, halo free and color accurate.  
HDR Expose 3 is my go to HDR software because it provides these qualities. 
Without a doubt, HDR Expose 3 & 32 Float v3 share the best tone-mapper in the business."
httpvh://youtu.be/LbvyjvCmb1Y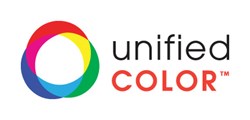 Unified Color Technologies, the experts in high dynamic range imaging (HDR), today announced the latest upgrades to its professional-level HDR software lineup. These upgrades improve the HDR workflow and significantly reduce the traditional limitations of HDR techniques, and most notably eliminate the need to photograph static scenes and the absolute necessity of a tripod to steady HDR exposures. New state of the art merge, alignment and deghosting algorithms have made the standalone HDR Expose™ 3 the most powerful and intuitive professional HDR application available. With its comprehensive, 32-bit color editing capabilities, also available in the Photoshop® plug-in 32 Float V3, the upgraded software ensures photographers can realize their vision for the most true-to-life HDR images possible.
The single most frustrating issue cited by HDR photographers, and a major impediment to those adopting HDR techniques, is the complexity of working with multiple exposures. Because the bracketed exposures must be perfectly aligned to prevent ghosting artifacts, often requiring a tripod, HDR was limited to near-motionless scenes. Single pass tone mapping very wide dynamic range scenes to preserve consistent contrast and detail across the whole tonal range, from dark shadows to bright highlights, has also been a challenge for many. To address these pain points, the company's R&D team have taken its proprietary Beyond RGB™ color technology to the next level, and reengineered the software with an intuitive combination of merge, alignment and deghosting and adaptive tone mapping algorithms that will change the way photographers approach HDR.
In his early testing of the new software upgrades, professional photographer, and author of HDRLabs.com and the new HDRI Handbook 2.0, Christian Bloch, said of the applications, "The true benefit of Unified Color programs lies in their Beyond RGB color technology which always treats color and luminance channels independently from each other. That means colors stay closer to the original capture – oversaturation artifacts, cross-channel pollution, and undesired color shifts simply don't occur." says Bloch. "My favorite features are the ability to perform very precise color tweaks and white balance adjustments, while keeping the output in full 32-bit. This is what makes HDR Expose 3 (and its sibling 32 Float v3) mature tools for professional HDR work."
Key upgrades will ease the planning process behind HDR photography, making the creation of HDR images possible even when a tripod, long a mainstay of the HDR workflow, is not on-hand. While every photographer has their own limitations in terms of shutter speed and ability, they will now be able to create these images without a tripod as long as they are able to capture sharp, rapid-fire exposures. This technological advancement is made possible by a series of breakthroughs, including:
New Adaptive Tone Mapping: This new capability automatically enhances control over local contrast, color, and detail retention within the all-important highlight areas of a merged HDR image while maintaining optimal contrast and color in darker areas of the image. This new functionality will be especially welcomed by professionals when  photographing interior and exterior real estate.
Upgraded Alignment Capabilities: HDR Expose now offers two completely redesigned alignment options: a fully automatic option with key frame selection and, for the most challenging exposure series, a manual assist option. Powered by redesigned alignment algorithms, the software can detect specific image features and calculate necessary transformations in order to provide optimal fitting and alignment.
Reengineered Deghosting Algorithms: HDR Expose will now feature local and global deghosting algorithms to mitigate movement within or through the scene by working off of a key frame (against which all others are automatically compared and analyzed for moving objects.) Users can rely on the fully automatic deghosting default, increase control over the process by choosing optimal key frames, or take full control with powerful local deghosting tools to select individual objects for inclusion or removal.
New File Browser: To help manage the multiple exposures, HDR Expose now offers a new file browser functionality that displays thumbnails rather than just file names, and automatically detects and groups exposure brackets for the merge process. For working professionals processing entire HDR shoots, the program also includes a batch merge that can automatically group, merge and apply presets to an entire shoot simultaneously.
Improved Color Safe Dodge and Burn Brush: Leveraging the power of the software's Beyond RGB color space, the dodge and burn brush allows photographers to selectively lighten and darken areas of the image without changing or shifting colors. The new 500 pixel brush is better suited for larger higher resolution files.
httpvh://youtu.be/DhZsTlx_ox4
httpvh://youtu.be/ehZspJjPkQE
httpvh://youtu.be/6kRiRlMOPtI