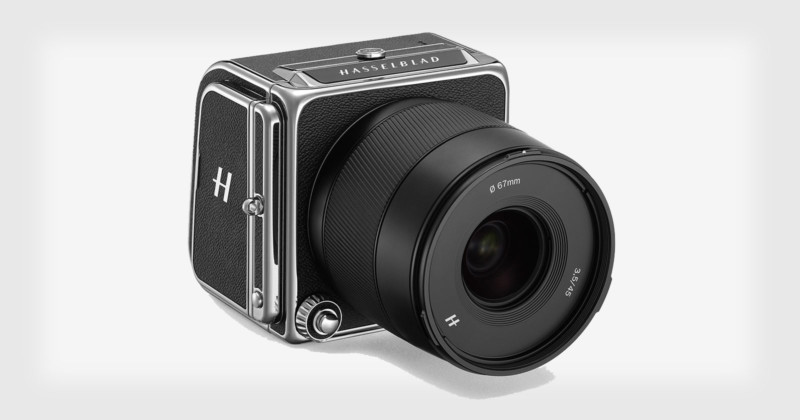 Fujifilm is the largest medium format camera manufacturer in the world. Its resources are vast and the experience it has as a company is extensive. Hasselblad, on the other hand, is a tiny Swedish company that solely produces niche high-value cameras. This may seem like a David and Goliath type story, but considering the sheer differences in size between the two companies, this is more of a David and Godzilla type story.  
Recently Fujifilm released its highly-anticipated 100mp medium format camera, the GFX 100. This camera is incredible for a number of reasons. When the development was first announced last year at Photokina, I was impressed by the vast number of features and the extremely reasonable price point. Yes, it is relatively expensive, but at $10,000, it's the cheapest 100-megapixel camera on the market by a huge margin.
Since  Hasselblad is the only competitor to Fujifilm when it comes to mirrorless medium format cameras, many photographers were waiting for its response. Unfortunately, being the much smaller company, it's difficult to compete in specifications alone, so the latest camera from Hasselblad has been met with more of a lukewarm reception
The first thing is the build quality, which is simply stunning — it's a true return to form for Hasselblad when it comes to the build and design. The solid metal construction and leatherette finish are very reminiscent of the classic Hasselblad cameras. Simply put, this camera is astoundingly beautiful, and Hasselblad has used its design as a means to differentiate themselves in the market.
Read More: