iPhones, MacBooks, Mac Pros, heck, even the Apple Watch, it was a good run indeed. However, times have changed, and that beauty that was once your innovation has now been covered up with the makeup that is nice marketing.
Don't get me wrong, I am writing this on iMac number three, but like all other Apple products, it will soon be slower and barely usable due to some OS update that, while not mandatory, will show me an "update" banner ruthlessly until I succumb. But as I look back on the good times, I start to see what our relationship really was.
I was young and easily influenced. I didn't just like Apple products, I looked up to them, for they were what professional photographers used. But now that my career as an advertising photographer is no longer new, I find the "need" that once existed is no longer there. When I get asked by strangers how I can get by as a photographer without having an iPhone, the reality of the relationship is drawn into complete focus.
It all started with a MacBook Air…
I was just out of college, and starting this career that is photography. I didn't have a lot of money, but knew I wanted an Apple computer since they were made for creatives. Watching the keynote where Steve Jobs pulled the MacBook Air out of an envelope, I was smitten.
Unfortunately for me, I had to wait until I could buy a used one on Craigslist because the price new was too much. Creepy/shady transaction aside, there I stood with my first Apple product. It was perfect in every way, from the battery life, to the size of it, to how it felt to type on it. Over the years, many a blog post would be written on that little laptop and some incredible photo shoots would see their files transferred on its hard drive as I flew home.
However, as time went on, it got slower and slower. Through the latest and greatest OS updates that claimed to make it "faster," my little MacBook Air would barely run Safari. But not to worry, I had been fortunate to have some success in this career, so I could buy a new MacBook that ran like the old one used to. On top of that, I could get a powerful laptop on which I could do all my editing while on set.
Enter the MacBook Pro…
Immediately upon taking it out of the box I remember thinking, it's a bit big, but it's like having a desktop that I can take with me everywhere. This argument fought in my brain, only to be quelled by the words of Jonathan Ive telling us that the fans were not symmetrical in it so it would be quieter. I carried around the MacBook Pro to every shoot for years, even to set with me as recently as last week. However, I have yet to ever edit a file on it, sans a quick resize.
While it may be possible to adjust files from smaller DSLRs, the idea of manipulating a 100 megapixel file on it is humorous at best. In short, my laptop has been what I have always wanted it to be, a file transportation system that I can write blog posts on.
So with that in mind, I began to crave the return of the MacBook Air. It was small, light and easy to chuck files on before getting on a plane. However, what we got was a new laptop that costs more to have less buttons (but at least we can select emojis on the keyboard). Herein lies my concern about Apple and the reason for my change.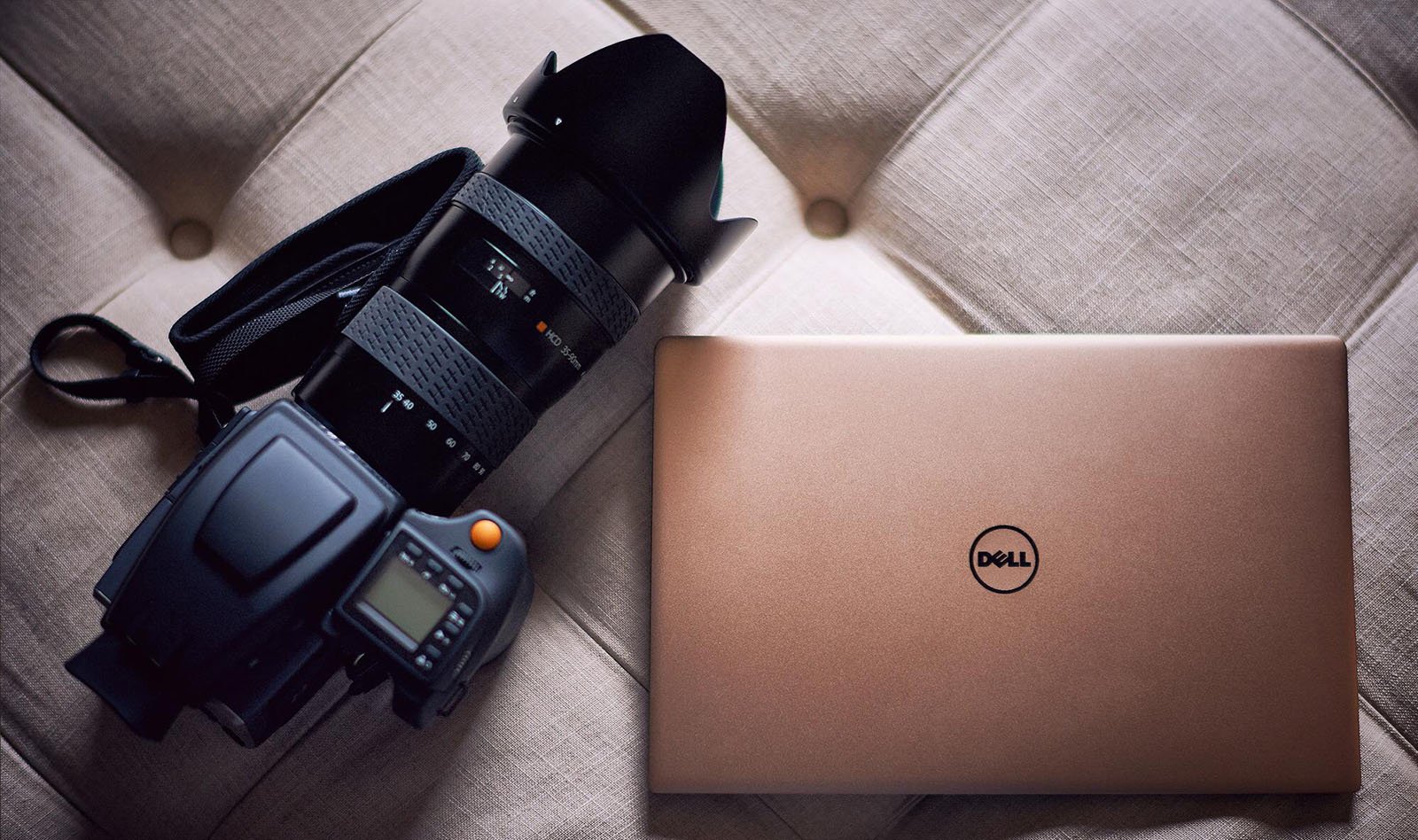 Read More:
~