Apple just announced the new iPhone 7 and iPhone 7 Plus, a smartphone it calls "the world's most advanced smartphone."
The phones feature a new aluminum body that comes in shiny black, matte black, gold, silver, and rose gold.
Both phones are now officially water and dust resistant, boasting an IP67 protection standard that means your iPhone will be safe from splashes.
iPhone 7
The iPhone 7 has a new camera system that features optical image stabilization system that lets you shoot longer exposures while reducing shake, larger f/1.8 aperture that lets in 50% more light, a 6-element lens that delivers sharp images, a new 12-megapixel sensor that's 60% faster and 30% more energy efficient.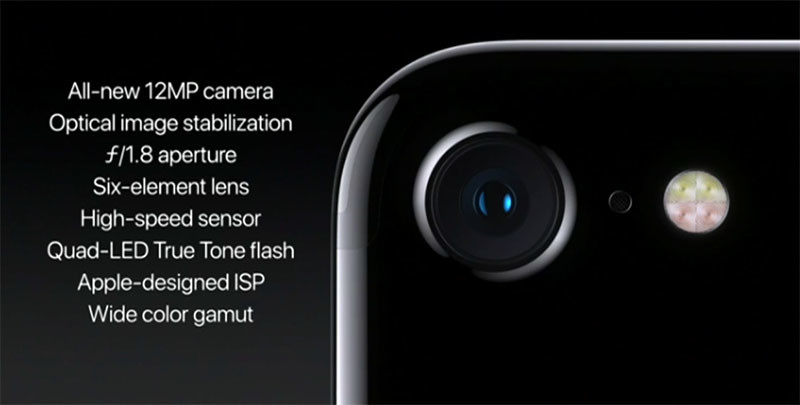 The flash is a Quad-LED system that True Tone flash, 50% more light, and Flicker sensor that compensates for the flickering in artificial light. Here are a couple of sample photos shot using the new flash:
The image signal processor at the core of the phone has 2x the throughput compared to previous iPhones. It uses machine learning to detect objects and people. The system then sets exposure, focus, color, white balance, tone mapping, noise reduction, and multiple image compositing. Everything is done in 25 milliseconds.
Here are sample photographs shot using the iPhone 7: