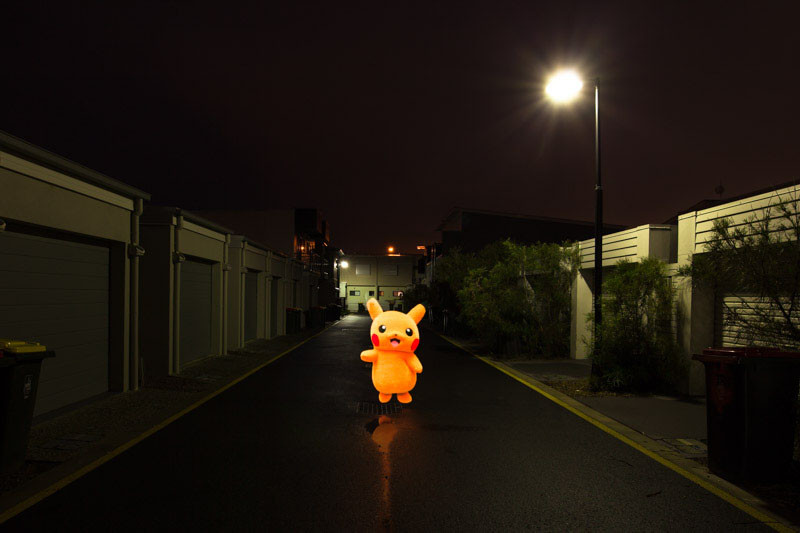 It finally happened: after countless months of wandering around, going to places where people say they've spawned, after using lures, and being patient, I managed to add a… Eastern Whipbird (Psophodes olivaceus) to my collection!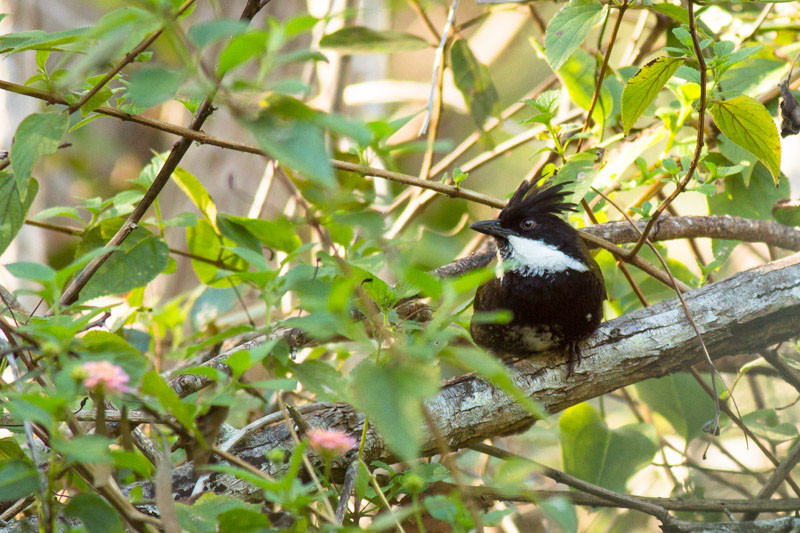 Now, I don't really play Pokemon GO (as the above was making reference to) though I did install the app to see what the fuss was about, and can see why it appeals to people. Like some aspects of wildlife or bird photography, you're out trying to collect them all, there's friendly competition in trying to find a 'better' one than your peers, and it's an excuse to get out.
Like most things, it also happens to be something you can get better at as experience works out the solutions to the many little hurdles that present themselves to you while you are learning the art, and that sense of progress can get addictive.
An Eastern Whipbird (Psophodes olivaceus) isn't particularly rare in Australia — their beautiful long calls followed by a sharp, distinct 'whip' are heard on many a forest walk, but they aren't seen as often as they are heard. On this occasion while out on a walk, I heard one, and used the Morcombe's Birds of Australia app (available for Android and Apple) on my phone to play one a call in response. Around mating season, this often entices some birds out to investigate.
It never before worked on a Whipbird for me, but this time I saw a particularly inquisitive Whipbird scuttling through the undergrowth near me, hopping on branches in the surrounding scrub, practically doing circles around me and very curiously trying to investigate where this potential mate (unfortunately for him this time, just my Sony Xperia Z5) might be, and I managed a snap before driving the little guy too crazy with expectation.
Prior to this, my most memorable find was a Wompoo Fruit-dove (Ptilinopus magnificus), and as its Latin name alludes to, it is quite magnificent, bearing a grey head, a red beak, green body, purple throat and yellow wing accents.