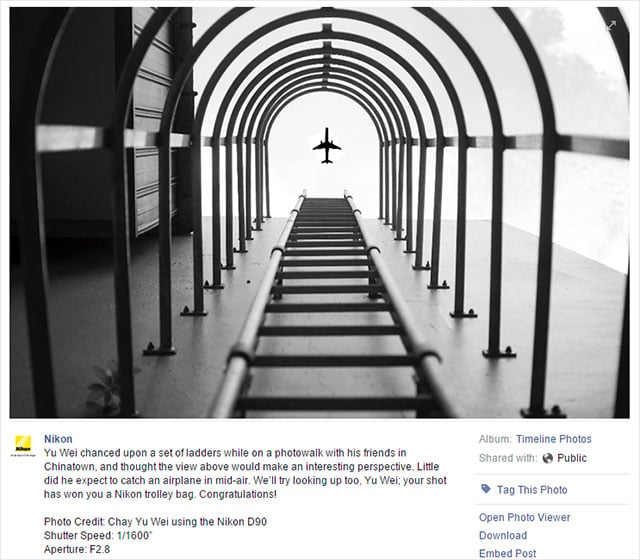 Nikon Singapore posted an announcement on its Facebook page yesterday, congratulating a photographer named Chay Yu Wei for capturing a perfect shot of an airplane framed by a ladder in Chinatown.
Photographers quickly pointed out that the photo is clearly the result of editing, and sarcastic comments soon flooded the post.

"Yu Wei chanced upon a set of ladders while on a photowalk with his friends in Chinatown, and thought the view above would make an interesting perspective," Nikon wrote. "Little did he expect to catch an airplane in mid-air. We'll try looking up too, Yu Wei."
For the photo, reportedly shot with a Nikon D90 at f/2.8 and 1/1600s, Chay was gifted with a Nikon-branded trolley bag.
Read More:
~